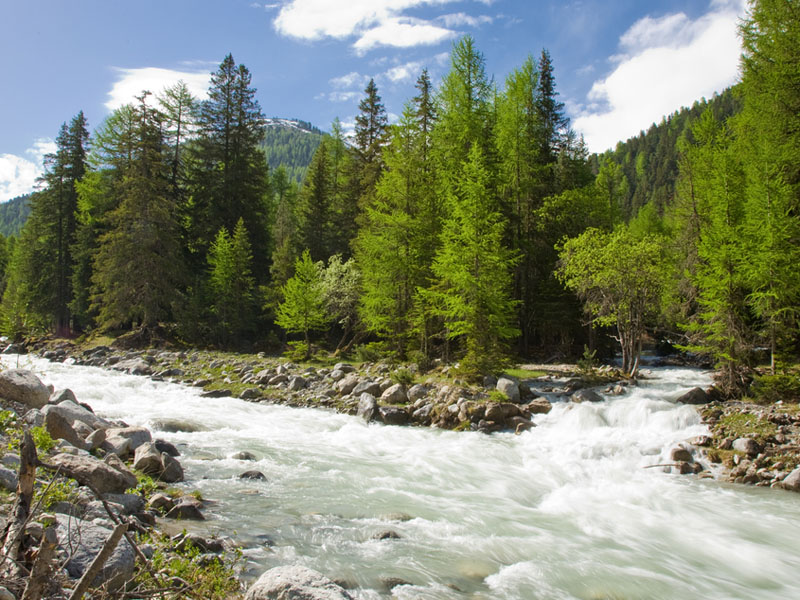 BRAMBLECLAN
Welcome to BrambleClan, a group that focuses on maintaining the warrior code and being loyal to the clan!
TERRITORY:
BrambleClan lives in a rocky forest/taiga (examples in spoiler under paragraph), with a few cold, clear streams that cut through it. The forest consists mostly of pine, spruce, and fir trees, though some oak trees aren't uncommon. Farther from the streams are clumps of bramble and bracken, thickets of ivy that climb the trees, and in secluded glades wildflowers bloom in abundance. Boulders and sharp stones sticking up from the earth are common, and the shores of the streams are carpeted with pebbles. Larger rock formations are visible above the tree line. Stepping-stones and fallen trees are used to cross the streams.
Great Tree:
The Great Tree is a large pine tree that rises above the usual treeline, and because of this, it is a popular rendezvous point for patrols. The leader may be called to the Great Tree if visited by another clan, as the Great Tree is located right on the border.
Rushing Cross/ Rushing Stream:
On the most rapid of the streams that cuts through the territory, nicknamed Rushing Stream, there are a few stepping stones called Rushing Cross. Used to cross onto the other half of the territory.
Cliff Hollow:
Sheltered by an overhanging, enormous boulder, there is a sandy and pebble-lined hollow, not too far from camp. It is used for hunting training and combat training, also a popular spot to start hunting. It is so popular because it is not as filled by bramble thickets as the rest of the territory, nor sharp rocks. Easy to get to, injuries are not common here.
Boulder Field:
On the other side of Rushing Stream, there is a large swath of land dominated by mostly rocks and gravel, and the occasional tree or wildflower patch. Since it is so open to the sun, many creatures - prey and warrior alike - go to hunt or scavenge there, as it is abundant in food. Though, on days where it is icy or rainy, it is dangerous to take inexperienced warriors or apprentices there, for the slippery rocks get treacherous.
Territory Refs:
Spoiler:
CAMP:
The BrambleClan camp is located on a slab of rock jutting from a slope, surrounded on all sides by a thick bramble and briar thicket, which makes it hard to push through. The entrance is a tunnel of briars arching overhead, with sprouts of thin grass pushed down by generations of pawsteps, interspersed with pebbles. To get to the camp, one must find it, and that is a difficult task indeed - the camp is camouflaged very well to the rest of the shrubbery and tree copses on the slope, not to mention the rest of the territory. There is a thin, worn path up the camp entrance that the BrambleClanners take. The floor of the camp is smooth, weatherworn rock, with some shallow patches of dirt allowing small shrubs and grasses to sprout up.
Warriors/Apprentice Dens:
The warrior's den is located under a small, scrubby tree and surrounded by thick, intertwining grasses and sprout's of Lambs Ear - a soft plant that the clan uses to put in nests and for herbal uses. The apprentice's den is just nearby; under a low, hollow-like bush, with more of tough grass around it.
Nursery/Elder's Dens:
The nursery's location is underneath a split in a rock, closest to the steep slope the camp is located on, the easiest place to defend. Once one squeezes inside, they will found themselves in a cozy, small chamber, with nests of moss and Lambs ear arranged to the Queen's discretion. A perfect place to bring up one's young. Nearby is the Elder's den - a fallen half-log anchored down by the brambles the protect the camp. Inside is a warm, sheltered, dry space that is perfect for the elder's old bones and to give them the rest they deserve.
Medecine cat's den:
The medicine den is under a broken tree stump - the top of it fell and is now used in the Elder's Den -, open to the air but having a small, scrubby bush to make their dens in and store their herbs. The ground is of soft, thin dirt anchored down by scrubby grass. The patient's nests are arranged to the Medicine Cat's discretion.
Leader's Den/Speaking Tree:
The Leader's den is behind the Speaking Tree, a tall-ish tree of pale wood that shelters most of the camp, long limbs stretching over the dens to protect them from the rain and harsh weather of the Taiga. Sturdy and as old as the valley itself, its trunk is marked with the clawmarks of leaders past, the Speaking Tree is used to call meetings, make announcements, name changes, etcetera. Right behind it, in the shelter of more brambles and briars, is the Leader's den. The floor is made of gravel, sand, and pebbles, and at the roots of the Speaking Tree is the Leader's nest. It is simple, made of moss and Lamb's ear. More clawmarks are on the tree from back here, a personal mark from a leader long forgotten.
Camp Reference (not very accurate - art will be made ASAP):
Spoiler:
Speaking Tree Reference:
Spoiler:
RANKS
Leader:
Raggedstar - A large, grey/brown/orange spotted torbie cat, with a white chest and paws. Eyes are green-yellow in color and round, fur is long and thick to match her bulky frame. Scars all over her face and sides make her name a tribute to those aspects.
Deputy:
TBD ICly
Medicine Cat/s:
TBD ICly
Medicine Cat Apprentice/s:
TBD ICly
Senior Warriors:
TBD ICly
Warriors:
N/A
Apprentices:
N/A
Queens:
N/A
Kits:
N/A
Elders:
N/A
WARRIOR CODE:
1. Defend your Clan, even with your life. You may have friendships with cats from other Clans, but your loyalty must remain to your Clan, as one day you may meet them in battle.
2. Do not hunt or trespass on another Clan's territory.
3. Elders, queens, and kits must be fed before apprentices and warriors. Unless they have permission, apprentices may not eat until they have hunted to feed the elders. If any warrior or apprentice is sick or injured, they may eat while the elders, queens, and kits are eating.
4. Prey is killed only to be eaten. Give thanks to StarClan for its life.
5. A kit must be at least six moons old to become an apprentice.
6. Newly appointed warriors will keep a silent vigil for one night after receiving their warrior name.
7. A cat cannot be made deputy without having mentored at least one apprentice.
8. The deputy will become Clan leader when the leader dies, retires or is exiled.
9. After the death or retirement of the deputy, the new deputy must be chosen before moon high.
10. A Gathering of all four Clans is held at the full moon during a truce that lasts for the night. There shall be no fighting among Clans at this time.
11. Boundaries must be checked and marked daily. Challenge all trespassing cats.
12. No warrior can neglect a kit in pain or danger, even if the kit is from a different Clan.
13. The word of the Clan Leader is the warrior code.
14. An honorable warrior does not need to kill other cats to win his/her battles, unless they are outside the warrior code or if it is necessary for self-defense.
15. A warrior rejects the soft life of a kitty pet.
16. Each Clan has the right to be proud and independent, but in times of trouble they must forget their boundaries and fight side by side to protect the four. Each Clan must help the others so that no Clan will fall.